You're feeling lazy and tired yet you want a clear skin. Well, this is the lazy skincare guide that is perfect for you.
You might think that skincare is something that requires multiple steps and layering your skin with cream over cream then face mask then scrub and exfoliate and many more. That's the misconception some of us has in mind.
But skincare can be as easy as 1,2,3 literally. It doesn't require 10 steps for you to have a healthy skin. Just do the basics and you're good to go.
What matters is that you know what you are doing and using products that are suited for you. Then voila!
STEPS TO REMEMBER!
Cleanse
It is basic skin knowledge that cleansing is the base foundation of all. It's like the first steps of a baby.
Clean face = clear skin. It is recommended to wash your face in the A.M and in the P.M. We all encounter dirt throughout the day whether it is from our daily transportation, or the phone you are currently holding right now. And we all know that dirt = acne.
So basically, you can't skip this step. You just have to. So go get up your ass and wash. Plus, it only takes a minute or less.
Product I Love:
Pond's Pure White Deep Cleansing Brightening Facial Foam
Personal Take:
I have been using this cleanser since I started treating my skin with care. TBH, I haven't encountered major breakouts when using this. When I do, it's because I haven't washed my face. Every after wash, my skin feels clean and fresh. It also contains activated charcoal that pulls out the dirt from the pollution you have encountered. Plus, it is easy to find. Save energy and time.
Tip : Using soaps might be too harsh on your skin which would leave it dry or irritated. It is better to avoid soaps on your face. Better safe than sorry.
Tone
When laziness strikes upon us, we would usually skip this step. But toning actually wraps up the cleansing process. It cleans up the debris and dirt that your cleanser might have missed. A good toner will also balance the pH balance and nourish your skin.
A toner would make a good best friend for your skin. So don't ditch this step.
Product I Love:
Bragg Organic Raw Apple Cider Vinegar
Personal Take:
Don't be discouraged with the stinging sensation or to the sour smell. It's nothing compared to the wonders it does to your skin. The smell would just fade away for a few minutes and the stinging sensation feels satisfying (for me). ACV also prevents acne, soothes your skin and regulate the pH balance of your skin. It all has the properties of a good toner. Include this magical liquid to your skincare routine now. Just remember to dilute it with water.
Moisturize
Too much cleansing might leave your skin dry – and thirsty. You don't want to have the Sahara desert on your face, don't you? If you don't, then go ahead and moisturize.
Trust me, you don't want your skin to look like freaking desert.
You'd want your skin to look like a dessert – a moist cake probably.
In looking for moisturizers, disregard those labels such as prevents acne, brightens skin, anti-wrinkle, anti-aging.. What you really want is "Hydrating". Repeat after me, hydrating.  You'd want to look fresh as a dewdrop, don't you?
Product I Love: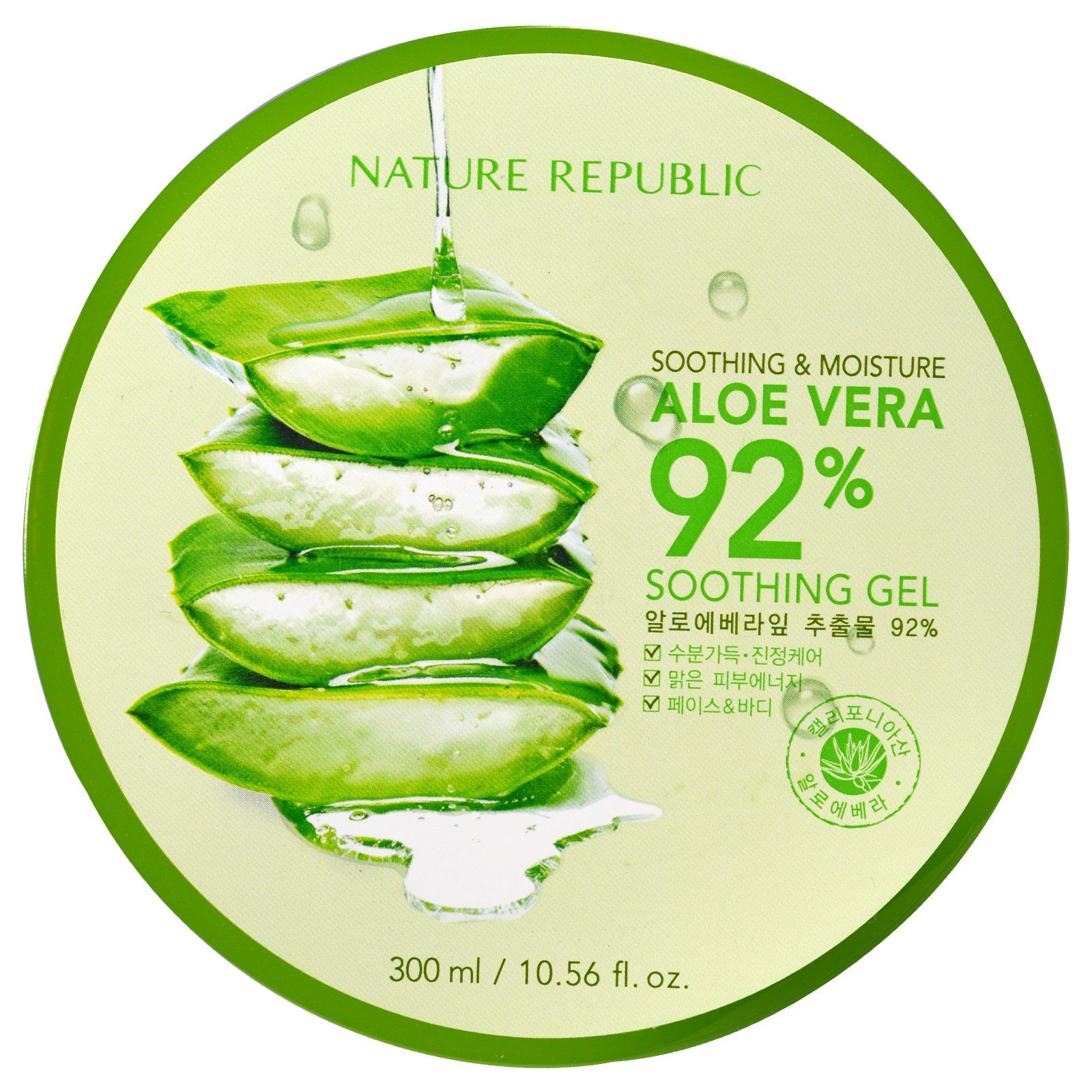 Nature Republic, Soothing & Moisture Aloe Vera 92% Soothing Gel
Personal Take:
Aloe Vera Gel is one of the products I don't regret spending. It is versatile and can be used in lots of ways. It can moisturize and hydrate our skin and prevent acne at the same time – because of certain hormones that has healing and anti-inflammatory properties. Just slather a thin layer of aloe vera gel on your face before applying makeup and you're good to go and seize the day.
Tip! It feels better when you place it in your refrigerator. Trust me! You'll feel like heaven when you'd put it on your face. You can also use it as a face mask. Just put on a thicker layer then wash your face.
Sunblock – in the A.M.
As what I have noticed, people aren't yet alarmed of the risks of sun damage. Thus, we would regard sunscreen as a luxury rather than a necessity.
As we know, global warming is prevalent as of now and we have been taught in our schools that our ozone layer is depleting. Well, these rays are harmful for our skin. Especially that we live in the Philippines, which feels like we are being fried always.
To avoid having sun spots and have a healthier skin. Don't you dare to forget to apply sunscreen and protect your fragile skin. You sure won't regret applying sunscreen.
Product I Love:
Neutrogena Ultra Sheer UV Waterlight Lotion SPF50+
Personal Take:
Sunscreen and primer in one. It would feel like you're wearing no sunscreen at all. It's as light as a feather. Your skin won't have to sweat like crazy when applied (unlike other sunscreens).  Lightweight, non-sticky and effective. What else would you ask for?
What should I look for in products?
So you're walking down the skin care aisle and there are so much labels and adjectives entices you.  Skin brightening, Prevents Acne, Whitening, Minimizes Pores and so on and so forth. Then you have this beating sensation in your heart telling you to spend your money
Giiirrl, let me tell you this. Don't waste your money, energy and time to those labels. What you need is …
HYDRATION!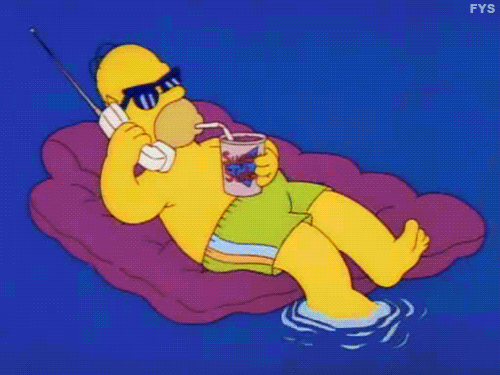 So why hydration?
When our skin is still young. It is still healthy. Healthy meaning our skin still rejuvenates and recovers faster because of the optimal rate of cell turnover.
If we use products with labels like anti-aging and rejuvenating, it still won't be as effective because young skin would deem it as unnecessary because it is still in its optimal condition.
What our skin needs to combat acne is through hydration which brings the weakened skin barrier back to balance. This can be achieved through our moisturizers and sunscreen.
But don't forget what's going on in the insides too. Remember to keep yourself hydrated inside and out.
That's it! You can still be lazy while having a smooth skin.