Just few years back, skin care for me was soap, toner, night cream and that's that. Having naturally tan Filipina skin, the only skin care products I used were those that whitens the skin. I never used moisturizers because I though I was "too oily" to moisturize.  Discovering Korean skin care routine made a huge influence in my personal skin care journey. Here are the things that I learned, which I think, every Filipina should too.
1. Whitening shouldn't be the goal of every product
If your skin care routine looks like this:
…then pay close attention to this section.
Though it is a preference that is slowly changing in Filipina standard of beauty (thank god), whitening  products still populate the shelves of beauty stores in the Philippines.  Generally, there are two ways on how whitening products work:
Biochemical alterations in the epidermis that stops skin cells from producing melanin
Stripping off dead skin cells by exfoliation
Though this process is generally safe, too much will do more harm than good. Bombarding our skin with too much melanin-inhibiting chemicals or excessively stripping off its outer layers will make it more sensitive and more prone to UV-damage.
Koreans love their fair complexion. They use whitening products but they don't overdo it.  Korean whitening products  generally use milder ingredients like arbutin and licorice. Though whitening effect is lesser, they are usually gentler compared to the classic work horse of Filipina skin whitening products: hydroquinone, tretinoin and papaya enzymes.
If you religiously follow the Korean skin care routine, do not expect to be as white as porcelain if you're a natural morena. Generally, Koreans naturally have fairer skin compared to Filipinas. They don't need to go hardcore on bleaching products to achieve a fair complexion.  If you aim to be lighter than your current complexion, every product doesn't have to be "whitening". It is important to also pay attention on keeping the skin healthy by incorporating moisturizers, sun protection and antioxidants.
2. BB cream should ideally be enough
Koreans made BB creams famous. How is it different from foundations? BB cream is a make up formulation that incorporates skin care. Compared to foundations, BB creams have thinner consistency and light to medium coverage. It is meant to moisturize and protect your skin at the same time.
So why am I talking about BB creams here? It's because BB creams tells us one important message: begin with a good skin. Generally, you can't rely on BB cream for flawless coverage. Korean women love using BB creams because ideally, it should be enough. You won't need heavy coverage foundation if you have a smooth, flawless canvass to begin with.
As someone who don't belong to the "genetically blessed ones", my blemish-prone skin would require full coverage foundation to hide my imperfections. But it has always been my goal to need as less foundation as possible.
Some of raved Korean BB creams:
3. Never estimate the power of EFFECTIVE cleansing
Cleansing is one of the pillars of proper skin care. Koreans put their cleansing game to the next level by popularizing double cleansing.  The principle is simple: go to sleep with as clean a face as possible. It minimizes the chances of breaking out, plus it enhances the penetration of your other skin care products.
Some of raved Korean Cleansing Oils for double Cleansing: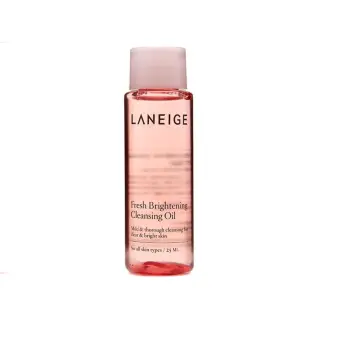 Korean Cosmetics Laneige Fresh Brightening Cleansing Oil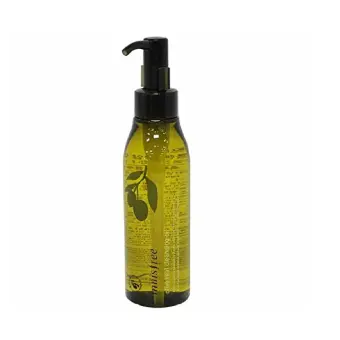 Innisfree Olive Real Cleansing Oil
4. Don't wait 'til you're 40, to start caring about aging skin
In cellular level, aging is basically cell death. Every living matter is subject to eventual decay – and this process is irreversible. Our skin cells are no exemption. When wrinkles start to form, the best that you can do is make it less visible by hardcore hydrating products. Another option is Botox – the heavy machine gun against wrinkles. However, skin will eventually sag with time after treatment. Hence, prevention is always better than cure.
Almost every Korean skin care product contains antioxidant, which are very effective anti-aging ingredients. They have tons of different ingredients with excellent antioxidant properties. Antioxidants are substances that prevent premature cell death, which then delays the appearance of wrinkles.
5. Moisturize, Moisturize, Moisturize
Koreans go the extent of milking snails and farming yeast poop just to acquire powerful moisturizing ingredients – that's how dead serious they are when it comes to moisturizing skin. When your skin is well hydrated, your skin cells can perform its biological functions properly which lessens the likelihood of developing skin problems. Also, proper skin hydration is very effective in delaying the appearance of wrinkles.
My favorite Moisturizers:
6. Consistency is Key
Many of us are guilty for being obsessed with instant gratification when it comes to skin care products. Sometimes, we buy products expecting it can turn us into a goddess the next morning. Korean skin care routine focuses on delivering active ingredients in to your skin as gentle as possible. And when you do it gently…it means you progress slowly. Consistency is key.
7. Korean skin care is multi-step because there is no product that does all the job
Okay I may have some products that unlocks all my checklist for my "HOLY GRAIL" status but I don't have single one that does all the job. Well if you're the "sabon-lang" (soap-alone)-type-of-person but still has fabulous skin, then grab a margarita and congratulate yourself for totally winning in life.
But for the majority of Filipina skin, we all have our different skin problems which cannot be addressed by a single product.
Well, here are some, but not ALL of the reasons:
Some ingredients deactivate each other when combined in a single formulation.
Combining different kinds of acids in one product may be too harsh compared to applying them one after the other.
 Some products are preferably applied at night and another product in the morning.
Some products should be left on skin for hours while others should be in wash-off formulation
I'll leave it to cosmetic scientists/formulators to discuss everything in this section but to put it simply, chemistry of ingredients and customer preference makes it difficult to formulate an all-in-one product. So if you wanna be pretty, you gotta stop  being lazy and embrace the multi-step-life.
8. Honey, you don't have to peel bad.
I've seen many products in the Philippines that promises you a "kutis-artista" (celebrity skin) but achieved only after you've peeled like a molting snake on a growth spurt.  For some, peeling is an effective way to see instant results but the risk of UV damage, irritation, breakouts and hyper pigmentation is still there (the probability of these occurrences depends on skin type). Koreans skin care routine focuses on gentle exfoliation that does not compromise the outer skin barrier. It means results are not instant, but it keeps your skin healthy throughout the process.
Some Korean Exfoliating Products:
9. Stinging doesn't mean it's working
I had to include this because this is something I would tell my 17-year old self. Being someone who has super oily T-zones and blemish-prone skin, I had this weird superstition that when it stings, it's working. Products "sting" usually because of high (ethyl or denatured) alcohol content or too much acid.
Salicylic acid, for example is a very powerful ingredient against whiteheads and blackheads. However, the chemistry of salicylic acid is quite tricky because it is not very soluble in water, but has high solubility in ethyl alcohol . Hence, most anti-acne products have very high alcohol content which usually stings upon application, especially if you have inflamed acne.
To avoid the "stinging", some Korean skin care products do not make use of  too much alcohol and other irritating ingredients to incorporate salicylic acid in a watery formulation. Cosrx Blackhead Power liquid is an example.
10. Sunscreen is Life
I am a hardcore believer of sunscreens and I wrote a whole article as my manifesto of loyalty.
11. Good skin goes beyond product
Korean women believe in the holistic approach to skin care. Maintaining a healthy skin goes beyond topically applied products. As simple as  putting on your sunglasses or bringing umbrella in a hot sunny day does a lot for your skin. Also, they believe that your lifestyle affects your overall skin condition. Drink lots of water , eat clean (at least 80% of the time), keep moving and get enough sleep.
Well, no wonder why Korean women ranks three in the highest life expectancy  of women in the world.
So that's it. What's your personal Korean skin care journey?